2021 Men\'s Retreat: Zoom, Connect and Transform
fri15jan(jan 15)5:30 pmsun17(jan 17)1:00 pm2021 Men\'s Retreat: Zoom, Connect and Transform7th Annual Men's Retreat5:30 pm - 1:00 pm (17)(GMT-06:00) View in my time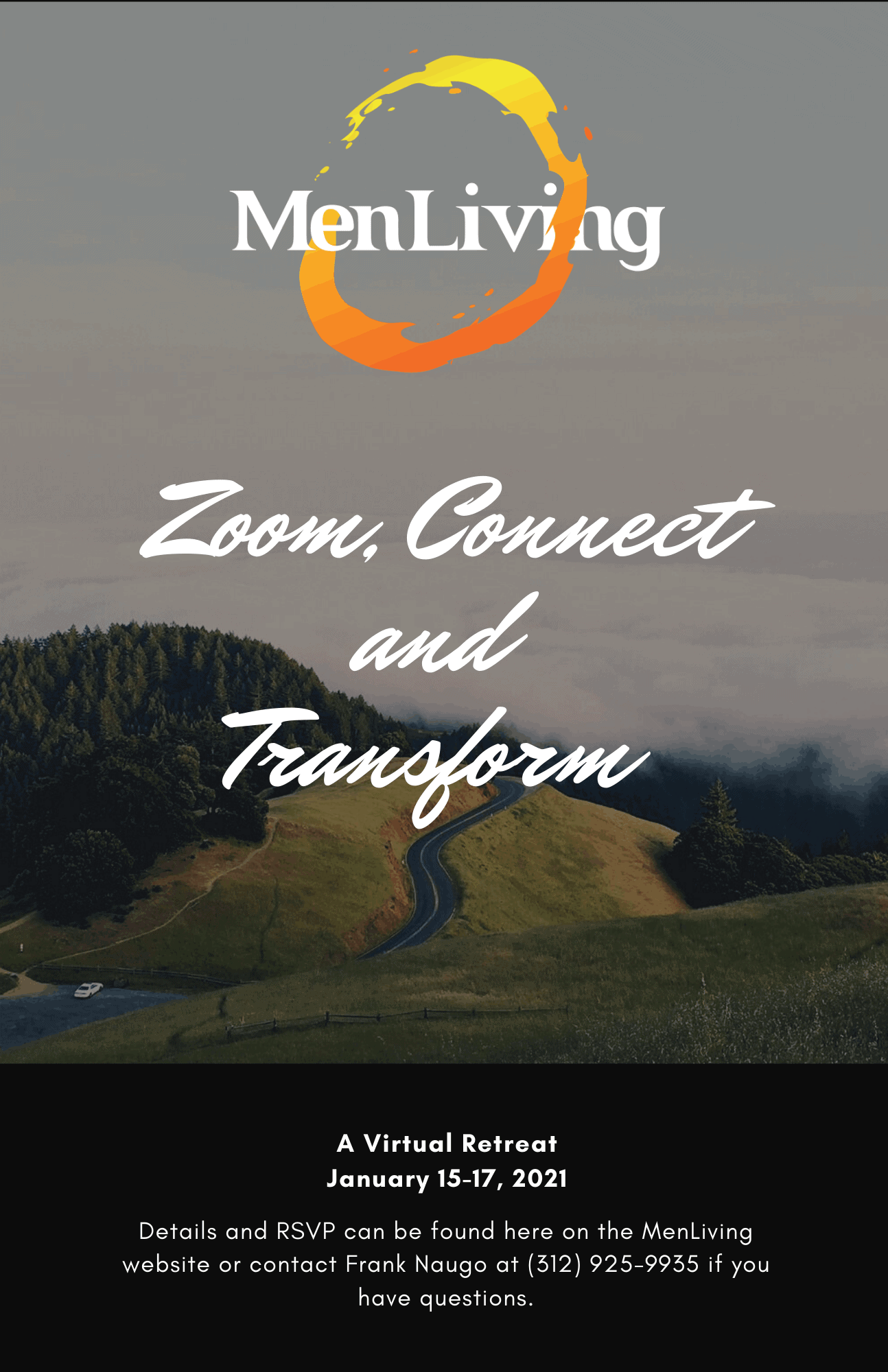 Event Details

With great excitement and anticipation\, we wish to invite you to our 7th Annual Men Living Retreat.  This one will be virtual due to COVID.  Although this will obviously be a different experience\, we are setting an intention that it will be just as impactful.  For those of you unfamiliar with our retreats\, each year we take time out of our busy schedules to reconnect – with ourselves\, with one another and with nature. We create a space that fosters authentic conversation\, personal discovery\, youthful play and deep connection in order to further the mission of Men Living and continue building community.

The adventure begins on Friday\, January 15th @ 5:30 PM Central and will continue through Sunday\, January 17th @ 1:00 PM Central.  The specific schedule has yet to be finalized\, but rest assured we will build in plenty of time away from your screen to keep you fresh throughout the entire weekend.  It is imperative to have a dedicated space with a reliable internet connection with as few distractions as possible for the duration of the retreat. 

COST
The cost of the event is $295.00 with a $200 deposit to hold your spot.
Payment plans and scholarships are available on request.
DISCOUNTS
MenLiving Members get a discount so be sure to log into your account before registering (and consider upgrading your membership level to support MenLiving and get a deeper discount for yourself) 
5% off for Backers
10% off for Stakeholders
15% off for Champions
If you're interested in becoming a member\, check out our membership options here. 
***$200 deposit does not guarantee a spot in the retreat and there may be an application or phone interview necessary before registration is complete.
Send any questions  to frank@menliving.org OR todd@menliving.org
Time

15 (Friday) 5:30 pm - 17 (Sunday) 1:00 pm(GMT-06:00) View in my time