MenLiving Music Hour
mon25jan7:30 pmmon9:00 pmMenLiving Music HourFREE Virtual Meeting for anyone!7:30 pm - 9:00 pm(GMT-06:00) View in my time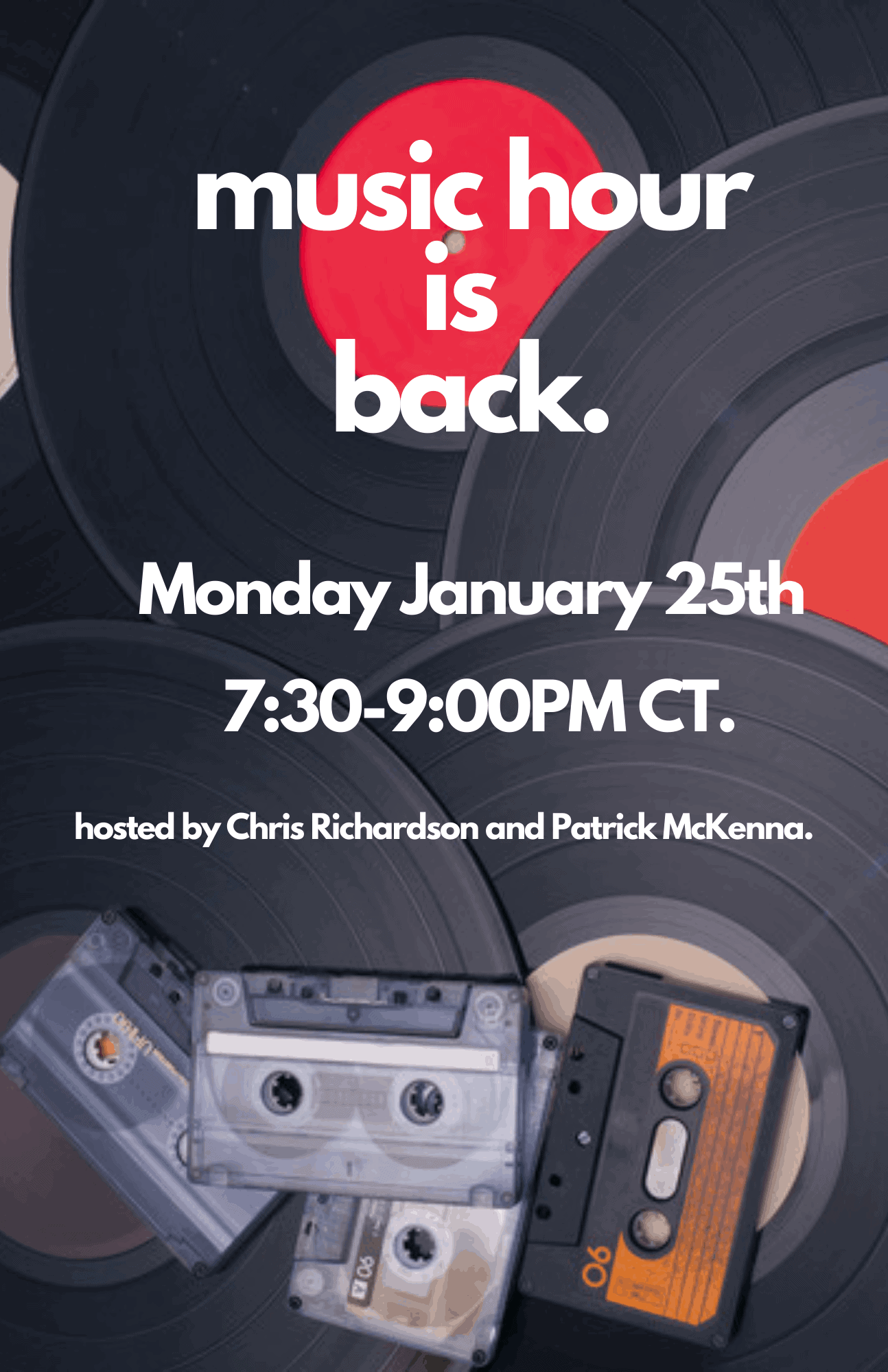 Event Details

Music is very important to many us\, it can serve to sooth and heal in tough times like these\, and we'd like to make it more central to our MenLiving community and work. Music for therapy\, for bonding\, for inspiration\, for healthy debate…these can all fill our cups. All members are welcome (as long as you agree that Nickelback was the greatest band of all time!).

MenLiving Music Hour will be choreographed by Chris Richardson and Patrick McKenna.

Chris Richardson fell in love with music sometime in the late eighties while his age was still in the single digits.  Later in life\, Chris DJ'ed\, produced\, and composed several tracks in several different genres.  Unfortunately\, all this work caused him to forget how fun music can be.  Maybe you can help him remember.

Patrick McKenna may not agree with his dad on everything\, but the shared obsession with the Grateful Dead has been integral to their love and appreciation for each other for years. According to Spotify's 2020 Recap\, Patrick spent over 10\,000 minutes listening to the Dead alone and over 85\,000 minutes of listening to music. Patrick also spent time in college writing about music and ran his own blog with a friend called Fox & the Hound Music. So you can be sure that he's pumped to share a great conversation over music as well.

Both are excited to connect over music with anyone who would like to join.

NOTE: We recommend wearing good headphones for this session!
Time

(Monday) 7:30 pm - 9:00 pm(GMT-06:00) View in my time
Location

MenLiving Music Hour
RSVP Now
RSVPing is closed at this time.
Guests List Attending 21
Tom Richardstodd adamsTodd FrenchShaun EmersonPatrick McKennaMike RosenKen DixJeff PlaistedEric JohnsonCraig Dooleychris richardsonChris LozierChris MunsonBill Hattendorf
List of guests not attending to this event Not Attending 2
Tony SchmidtSteven Baginskis
Can not make it to this event?Change my RSVP