MenLiving Ask Me Anything: Shawn Woodin
thu03nov7:00 pmthu8:00 pmMenLiving Ask Me Anything: Shawn WoodinCome join Us!7:00 pm - 8:00 pm(GMT-05:00) View in my time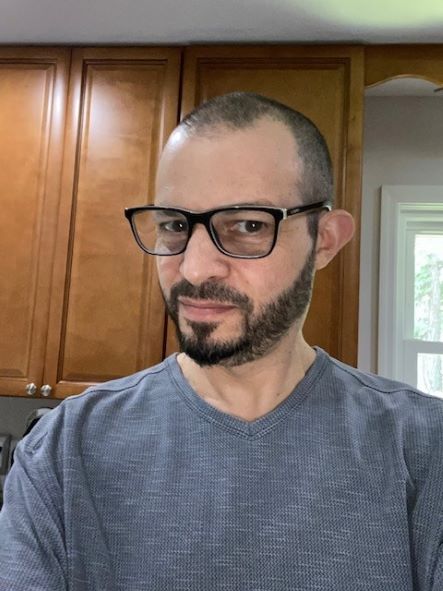 Event Details

Ever want to learn more about the personal lives of your fellow MenLiving members? We have some outstanding individuals from different walks of life that show up to meetings alongside you. We love hearing fascinating, compelling stories of our MenLiving community members, so we want to share that experience with you! 

Join us Thursday, November 3rd at 7:00PM CT for MenLiving Ask Me Anything! This is your chance to ask questions about where a man grew up, what shaped him to who he is now or what fills him with purpose today. You'll learn, you'll laugh and you may get emotional. Come along for the ride.

Shawn Woodin will be our guest of honor who you can ask anything.

Shawn became a MenLiving member is 2021. He left the Empire State for a journey that eventually brought him to the Sunshine State. After many, many years with a dearth of close male friendship, MenLiving provides him a place to forge authenticate connections with men. Shawn and his wife Chero, along with their son and daughter, live and meditate in Florida. He published his novel, Father, Son, Broken Spirit, in 2022—a book he began in over 20 years ago and finally has the courage to release into the world. 

See you then!




Time

(Thursday) 7:00 pm - 8:00 pm(GMT-05:00) View in my time
RSVP Now
RSVPing is closed at this time.
Guests List Attending 7
Ariel CruzCraig DooleyFrank J Tirado JimenezMichael EatmonMickey ViatorRandell BurseyTodd Adams
List of guests not attending to this event Not Attending 1
martin mcleish
Can not make it to this event?Change my RSVP