We're glad you are here. MenLiving is a community of men who come together virtually and in person with the intention to authentically connect with one another and live our best lives. A few things about us:
We are a Men's Group committed to supporting other men on their journey
There is no commitment—attend as much or as little as you wish
Although we respect all types of faith, we intentionally are not affiliated with any religion or faith-based institutions. Instead, we focus on topics related to self and others
We believe the quality of one's life is dependent upon the quality of their relationships with self and others as well as finding purposeful ways to connect and engage within their community
To this end, we do our best to create a space for authentic conversations, opportunities to learn and grow and community events to be a part of. Check out below for the various ways you can take part and engage. Thank you for visiting us and look forward to you joining the conversation!
Frank & Todd (Co-founders)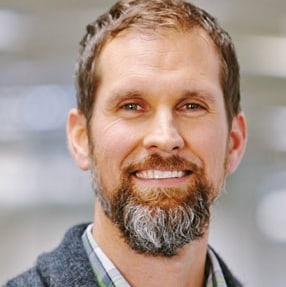 ---
---
Follow MenLiving in your inbox. Keep up to date with everything we're doing, discovering, and learning. Receive notifications when our leadership writes a new blog post about topics that matter to us and experiences & reflections worth sharing. Get reminded about upcoming events and meetings. Get resources and insights that will get you thinking and help you on your journey to reconnect with yourself and others.
---
---
Step 2
Attend a Virtual Meeting
Join us online Wednesday nights to have real conversations about things that matter to us or to simply support each other on whatever is going on in our lives. The format is casual and relaxed; the conversation real and practical. The guys who attend are the type you might grab a beer and watch a game with or sit alongside at your kids soccer game.
Honest conversations about a range of important topics—Relationships, Masculinity in the 21st century, Self-awareness, Fatherhood, etc
A supportive environment to discuss specific issues and challenges
A non-judgemental and respectful space to speak your truths openly
Casual and relaxed; raw, real and practical
---
---
---
Step 3
Become a MenLiving Member
Join us as an official MenLiving member to be part of a community of men determined to make a positive difference in ourselves, our relationships, and the world around us.
Our vision is to live in a more harmonious world by deepening connections amongst men. We believe that when a man is connected to himself and other men that it has a ripple effect into his relationships, parenting, community, and beyond. This is the foundation of what we do- create a space for men to connect with one another on a deeper level. So we invite you to jump on board and help us live in a more harmonious world - one man at a time.
In addition to the virtual programs we offer for free - Weekly Support Meeting, Monday Morning Meditation, Monthly Dads of Daughters meeting, Separation/Divorce support calls, and our Online Community - you will also get access to the following:
Monthly Growth Workshops
Monthly In-Person Meetings
Eligibility for our Annual Unplug Retreat
Free 1-on-1 coaching sessions
Discounts on all paid programs (Retreat, 1-on-1 coach, etc)
---
---
---
Step 4
Join Online Community
Follow and engage with MenLiving online. Join the conversation and get access to MenLiving members, insights & resources, community support, and more.
Follow and engage on important topics
Join and create groups for deeper connections and resources
Ask us questions and start discussions about what's important to you
Explore MenLiving offerings
Get support or support other men on their journey to become a better man