MenLiving is a non-profit committed to improving men's lives through connection. We create opportunities for men to gather together to give and get support and build friendship. Through an always growing program of virtual and in-person opportunities, we forge bonds that are key to fulfillment, health and longevity.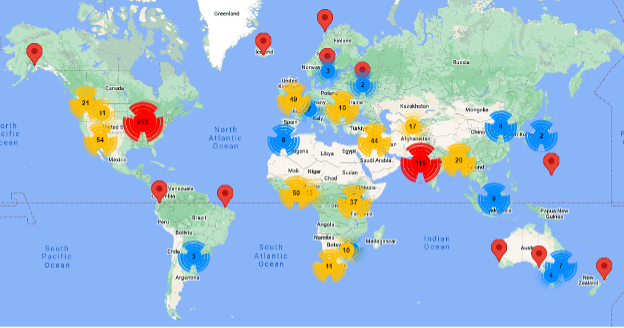 MenLiving is focused on the challenges facing men today. Founded in 2012 by Todd Adams and Frank Naugo we began as a gathering of friends in a living room in the Chicagoland area. In the last 10 years our membership has expanded across the country and around the globe, but our mission remains the same. We gather together virtually and in person to give and get support, share insight and advice and build the strong bonds that are key to living a healthy, connected and intentional life. Our weekly virtual meetings are free and open to anyone who identifies as male – no requirements, no creeds, no gurus required. We're regular guys – genuine, open and aware and we'd love to hang out with you.
Since that first meeting many years ago…
Since that first meeting many years ago, we've brought men together in an effort to break down barriers and redefine the current concept of masculinity. We've since hosted hundreds of events covering a wide array of topics including relationships, depression, privilege, gender equality, cultivating creativity, and practicing play (like during our annual summer meeting "play like you did when you were 7"). MenLiving continually strives to strike a balance between embracing discomfort by living at our "edge" and cultivating a joy filled life by offering support and sharing space with one another.
See Some Meeting topics
See what members are saying.
"I went to my first MenLiving retreat a little over three years ago. I remember feeling anxious traveling from San Diego to Chicago, anticipating the walk into a house full of "strangers," not knowing what the experience was going to be like. So grateful to this day that I decided to attend and become part of this amazing group of authentic men. I had a pretty good support system prior to joining MenLiving, but these men, my brothers, have become a major pillar in that system now. I've had drastic changes in my life the last couple of years. Through the changes, MenLiving has been my "home base." These men gave me a safe place to process and connect, making what seemed like a mess become a beautiful transition. It's an incredible feeling knowing that no matter what I'm going through, I have these men to turn to when I need it."

Anthony M.
"I've been a member of MenLiving for about a year and absolutely love this group. It's a place where you can talk with other guys in a safe place about complicated topics and learn skills that help me grow and become a better Dad/Husband/Person. The other beneficial part is that I can learn from other men that have gone through similar things in their life. It's amazing how helpful it is to learn from another dad/husband in the group, really helps to keep the tough things in life in perspective."

Bill C.
"MenLiving is monthly meeting where the format and topics are casual and relaxed. The conversation is real and practical. The guys who attend are the same ones you'd grab a beer, watch a game or hang out with your kids with. We take a couple of hours to have some honest conversation about challenges and growth opportunities that are shared (roles, career, family) and about specific issues that someone might want to share or to ask for support. By the end of the evening, you'll have learned something, I guarantee it - whether it's about yourself or the world around you - and you'll be glad you spent the time."

CRAIG D.
"I've had the privilege of being part of this group for nearly five years and the manner in which it's helped me understand who I am, understand the world around me, and beyond, is immeasurable. Frank and Todd, cofounders of the group, are committed to helping men grow in ways they often don't realize they can. It's not religion-based. There's no agenda other than trying to be better men. There are roughly 720 hours in a month. Spend 2 of them investing in yourself by attending a meeting and if afterwards you can honestly tell me it was anything other than time well spent I'll buy you a beer. Actually, I'll buy you a beer regardless.. Message me if you have any questions."

MIKE R.
"This year was my 3rd consecutive MenLiving Men's Retreat with Todd Adams and Frank Naugo, two amazing men and incredible leaders, both of whom I trust explicitly. The camp was beautiful with very nice accommodations, and Todd and Frank really know how to create a fun and safe container in which to do men's work. For me the 2019 MenLiving Retreat was a chance to get away and unplug, connect with other men and fellowship, mindfully rest, play, and laugh, practice meditation and physical exercise, step more fully into my leadership, and lastly to work thru several processes that gave me the chance to take a look at my life! Specifically I got look at my relationship with my mother which has been really helpful. It's everything I want in a men's retreat and more! I will be going back for year # four!"

ERIK T.
We formally created a 501c3 in 2019 in order to reach our vision of being the catalyst of connection for thousands of men and boys throughout all walks of life; providing resources, teachings and a safe space to more fully know ourselves, build a bridge to healthy masculinity and make the world a better place. Our non-profit status enables us to more easily to work with other organizations as well as making it easier to raise the necessary support to fund the programs of MenLiving.
Donate