CONNECT
DEEPLY.

LIVE FULLY.
MenLiving delivers programs and experiences that help men forge the real friendships, community, and support that are integral to a healthy, fulfilled life.
A genuine,
easy-going, connected man
Do you remember the freedom of childhood? When we were free to spend time with friends, playing, sharing and learning together. Somewhere along the way, those simple friendships started to fade. MenLiving is here to change that because we know that men with strong, genuine friendships live happier, healthier, longer lives.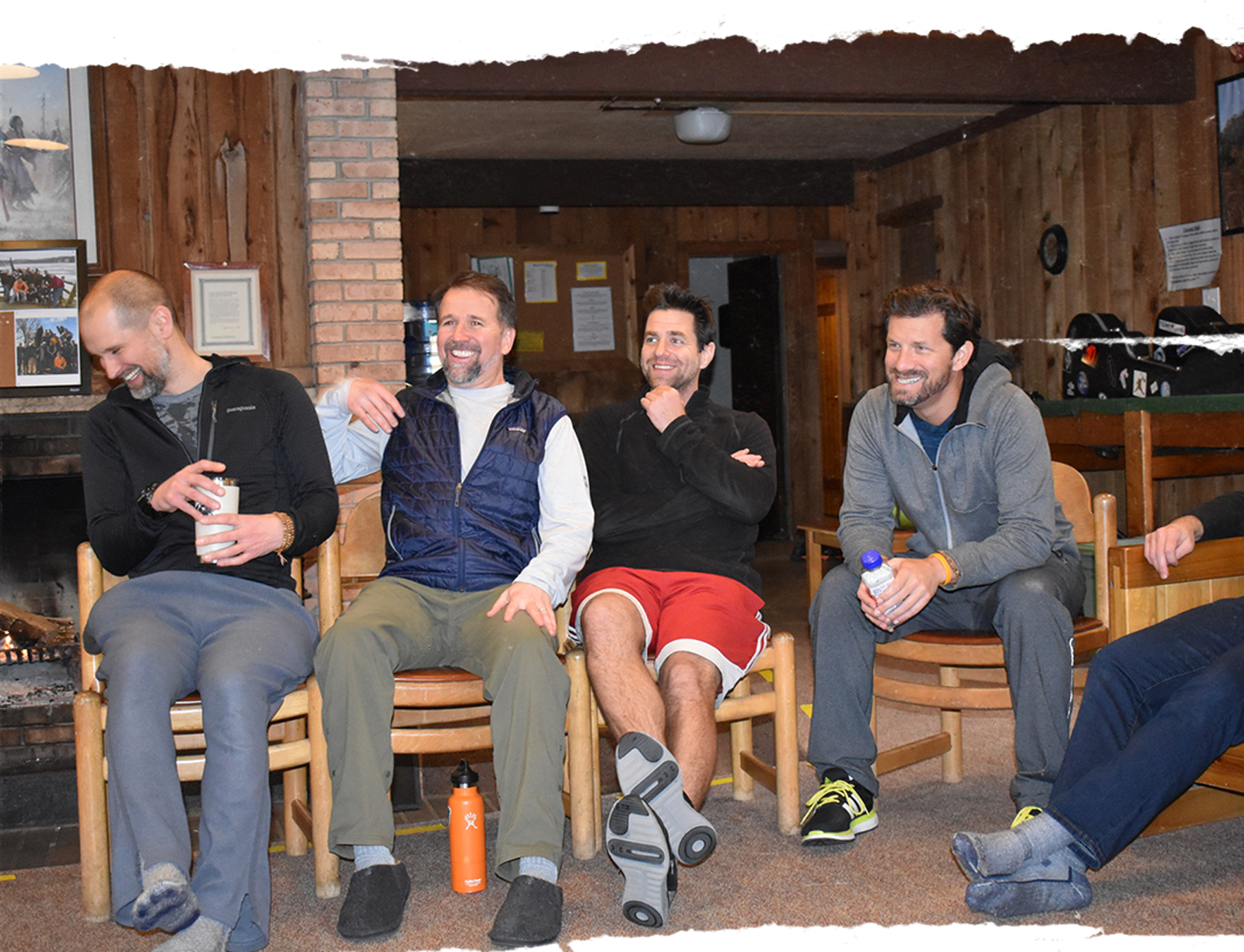 We're just a bunch of regular guys.
We're not like other groups – we have no requirements, no creeds, no gurus, no judgements – all you have to do is show up.
Learn more
MenLiving is inspired by the challenges facing men today
An always growing program of virtual and in-person opportunities that help forge the bonds that are key to fulfillment, health and longevity.
Just show up when you can. We offer many ways to connect, and we're here to help you find the one that's right for you! 
What am I going to get out of it?
Some days you'll give and some days you'll get – but you'll always find connection and support.
Join MenLiving
[add_eventon show_et_ft_img="no" ft_event_priority="no" only_ft="no" hide_past="yes" event_count="7″ etc_override="no" ux_val="0″ evc_open="no" jumper="no" hide_so="no"]
See what members are saying.
"I went to my first MenLiving retreat a little over three years ago. I remember feeling anxious traveling from San Diego to Chicago, anticipating the walk into a house full of "strangers," not knowing what the experience was going to be like. So grateful to this day that I decided to attend and become part of this amazing group of authentic men. I had a pretty good support system prior to joining MenLiving, but these men, my brothers, have become a major pillar in that system now. I've had drastic changes in my life the last couple of years. Through the changes, MenLiving has been my "home base." These men gave me a safe place to process and connect, making what seemed like a mess become a beautiful transition. It's an incredible feeling knowing that no matter what I'm going through, I have these men to turn to when I need it."

Anthony M.
"I've been a member of MenLiving for about a year and absolutely love this group. It's a place where you can talk with other guys in a safe place about complicated topics and learn skills that help me grow and become a better Dad/Husband/Person. The other beneficial part is that I can learn from other men that have gone through similar things in their life. It's amazing how helpful it is to learn from another dad/husband in the group, really helps to keep the tough things in life in perspective."

Bill C.
"MenLiving is monthly meeting where the format and topics are casual and relaxed. The conversation is real and practical. The guys who attend are the same ones you'd grab a beer, watch a game or hang out with your kids with. We take a couple of hours to have some honest conversation about challenges and growth opportunities that are shared (roles, career, family) and about specific issues that someone might want to share or to ask for support. By the end of the evening, you'll have learned something, I guarantee it - whether it's about yourself or the world around you - and you'll be glad you spent the time."

CRAIG D.
"I've had the privilege of being part of this group for nearly five years and the manner in which it's helped me understand who I am, understand the world around me, and beyond, is immeasurable. Frank and Todd, cofounders of the group, are committed to helping men grow in ways they often don't realize they can. It's not religion-based. There's no agenda other than trying to be better men. There are roughly 720 hours in a month. Spend 2 of them investing in yourself by attending a meeting and if afterwards you can honestly tell me it was anything other than time well spent I'll buy you a beer. Actually, I'll buy you a beer regardless.. Message me if you have any questions."

MIKE R.
"This year was my 3rd consecutive MenLiving Men's Retreat with Todd Adams and Frank Naugo, two amazing men and incredible leaders, both of whom I trust explicitly. The camp was beautiful with very nice accommodations, and Todd and Frank really know how to create a fun and safe container in which to do men's work. For me the 2019 MenLiving Retreat was a chance to get away and unplug, connect with other men and fellowship, mindfully rest, play, and laugh, practice meditation and physical exercise, step more fully into my leadership, and lastly to work thru several processes that gave me the chance to take a look at my life! Specifically I got look at my relationship with my mother which has been really helpful. It's everything I want in a men's retreat and more! I will be going back for year # four!"

ERIK T.
Become a member